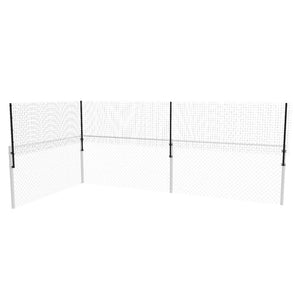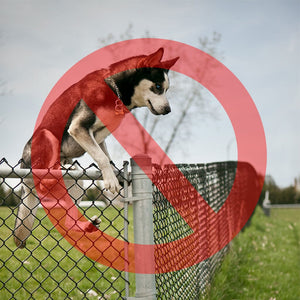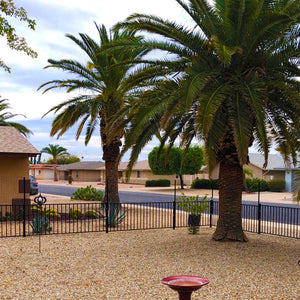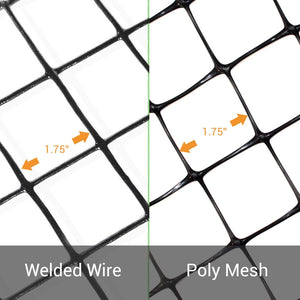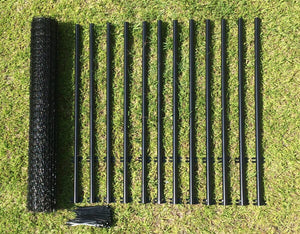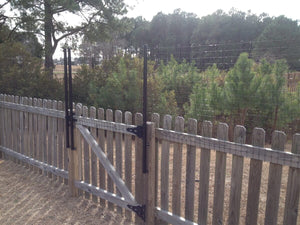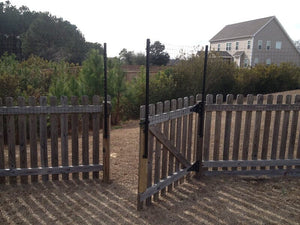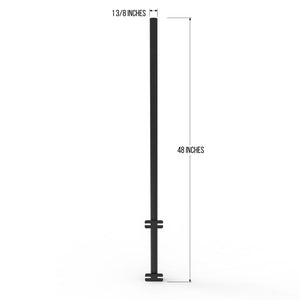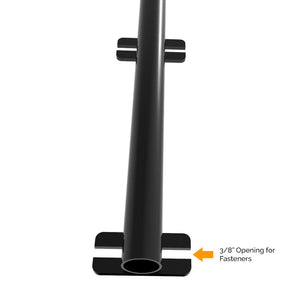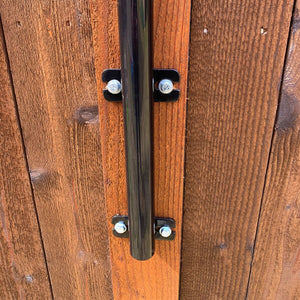 Dog Fence Height Extension Kit
Keep your pets safely contained! This fence kit uses durable, purpose built components and will extend the height of an existing fence of any type by up to 3 feet.
+ Expand Product Description
Description

Kit Contents*

Installation

Helpful Information
Frequently Purchased Together
Disappointed Dog
Our dog was happily clearing the fence in our yard. We could see he thought it was pretty funny. We did not share the humor as we need him to be safe from various and sundry animals here in Maine. So we added the extension fence. It took us a couple of hours to install it and it has worked perfectly. We have a safe dog. That's all the counts. Very happy with this product.
Thrilled with this product!
I could not be happier with this product. Our new dogs were able to easily jump the existing 4' chainlink fence. This was SO much cheaper (and easier) than replacing the exisiting fence with a taller one. I'm not handy at all and I had no problem installing it myself. It's durable and blends right in with the existing fence.
Crash Tested
While I had hoped to introduce my dog to the fence extension safely, naturally, she saw a squirrel and launched across the yard and into the extensions. Thankfully she bounced off safely and has not attempted to jump the fence since. I love this product, it has done exactly what I needed it to do!
Great product, easy to install.
Easy to install, looks good. Feels sturdy and durable. Have large puppy who likes to stand at fence with elbows on fence. Scares neighbors, so 3 feet taller fencing is great.
Very satisfied
Thanks for all your assistance regarding the order and I'm very satisfied with your product. I believe Matt(?) assisted me via numerous calls. With keep you in mind for referrals – our breed Airedale Terrier has a knack for wanting to be on the other side 'of the fence'!
B
Blue Sky Canine Coaching
Dog Trainer Approval
I am a certified professional dog trainer. I have a cattle dog who recently started pulling herself over our fence to get at raccoons in my neighbor's yard, resulting in more than a few fights with those little bear cousins. My dog has won each time which only makes her more eager to get at the next raccoon. I do not like using shock collars or similar devices on my dogs and encourage my clients to seek out other means to keep their dogs contained. There is research demonstrating that shock collars can cause unintended behavioral issues. I have worked with more than a few dogs who have developed more aggression or more fearful behaviors because of a shock collar….or dogs that just blow through the shock to get off the property. Besides, raising the height of my fence with Dog-Proofer Extension System was easy with no additional training or monitoring required on my part…..and no batteries! It's been up for two months, it's the height of raccoon activity and my dog has stayed safe inside my fence. The raccoons are safe from my dog as well!
It really works
We rescued a great Dog in November but what she really liked were the Rabbits that roam our neighborhood. She was able to hop over our fences to chase after. We bought dogproofer. Its kept me worry free and your dog can no longer escape. Now if only dogproofer can develop something to keep the Rabbits OUT! Thank you