Purpose-Built Humane Dog Fence Solutions
Dog Proofer helps you and your dog safely enjoy your yard. Easily set up a new dog fence by yourself, or dog-proof an existing fence to keep your pup from jumping over, digging under, or squeezing through the gaps.
Safe, Effective, Durable - The Most Effective Outdoor Dog Fencing
An outdoor dog enclosure from Dog Proofer helps you and your dog safely enjoy your yard! Easily install a new, DIY free-standing dog fence on your own, or dog-proof an existing fence to keep your pup from jumping over, digging under, or squeezing through gaps between fence posts.
Support a Happy, Healthy Dog
Outdoor access can help your dog live a happier, healthier life and reduce known health and behavioral issues. Like people, dogs get bored without adequate daily activity in their lives! Boredom in dogs is associated with behavioral problems, depression, weight issues, lack of energy, and more. Outdoor access is essential for positive mental and physical health stimulation.
What is Dog Proofer?
Dog Proofer is a collection of innovative and humane dog fence solutions to keep your dog(s) safe and happy outside. With 60,000+ pets protected worldwide, you can fully rely on our expertise. If your dog needs a safe area to enjoy the outdoors but is jumping or climbing over your fence, digging under it, or going through it, we can help!
Guaranteed Highest Quality Dog Fence
When it comes to your dog's health and safety, we believe only the best qualiy steel components will do. Our dog fencing is built to last so you can have peace of mind. With a 3-year warranty, we endeavour to surpass your expectations of quality, durability, and effectiveness every time! Find out why Dog Proofer is the highest rated, most effective dog fencing solution on the market!
Customizable to Suit Your Needs
Our numerous fencing systems can be mixed, matched, and quickly installed to Dog Proof any area. From multi-acre fields and forests to your standard side yard, our purpose built dog fencing solutions are flexible and 99.9% effective at containing even the most clever escape-artist dogs. Check out our blog for idea on how to secure your space and give your pup(s) the best outdoor quality of life!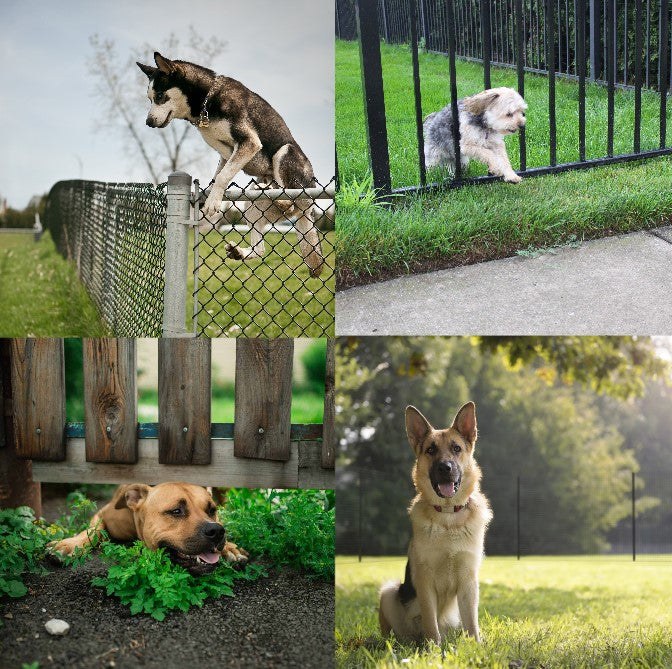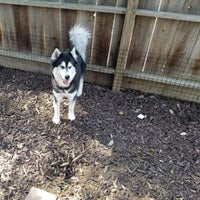 Trish McCall - Happy Husky, Owner Peace of Mind
Clovis, CA
I was thrilled when my contractor sent me pictures of the Houdini-Proof kit to prevent climbing and jumping over fences. It was a bit pricey, but the peace of mind and quality is well worth it. Since my Husky, Lexi, also likes to dig, I went back to the site and discovered that they also had a kit to prevent digging. Bought that as well, and now Lexi can run and jump and play to her hearts content. The kit is very well designed and once installed, the fence and yard still look great...it is not Intrusive to the overall look of the yard and fence. I really love it and send pictures to all my dog owning friends! Now we can get her a buddy to play with and know that they are both safe and secure in their big back yard!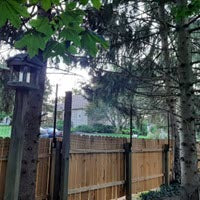 Cynthia Hill - The Best Dog Proof Fence
Royersford Pennsylvania
I have a pit bull who after 3 years started jumping my four foot fence. She is so strong I wasn't sure if this fencing would keep her in. It is perfect. She cannot get out! I highly recommend if you have a dog that jumps the fence. I had it installed by my neighbor..but it looked very easy to do.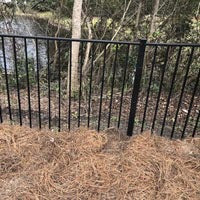 Christopher Douglas: Perfect!
Jacksonville Beach, FL
I installed the 42" wide gap fence kit and it looks / works great. Our mini Australian Shepherd can't make his great escapes anymore. Very satisfied!
Megan Lizarrage - LIFE SAVER!
Fort Collins, CO
We live in the country and our dogs jumped out of their fenced yard and jumped in with our pet goats and lethally injured one. We were devastated as you can imagine. Someone recommended this company and it solved all our problems. Our yard is huge so it was pricey to enclose and took a few days but was totally worth it. The design team helped with figuring what we need, and purchasing was simple. My friend and I installed it ourselves to PVC fencing which took additional prep but we got pretty good at it and it went pretty fast once we got it figured out. It has kept them contained now for about 6 weeks. They both tried to jump through it one time only. Highly recommend product, our dogs are contained and our view of our property isn't impacted.
We're Here to Help
Give us a call, email, or live chat for installation help, or to place an order.
Give us a call
GET IN TOUCH
Connect with Us
Talk to Our Experts