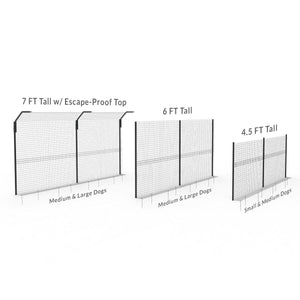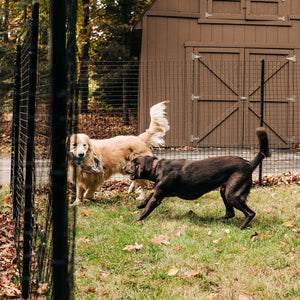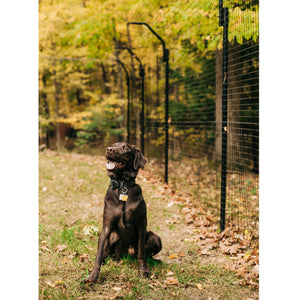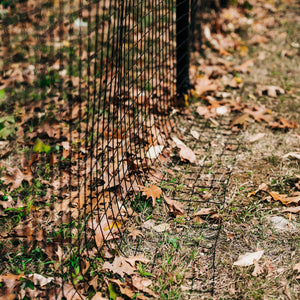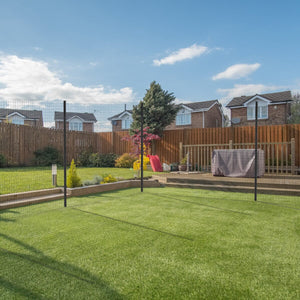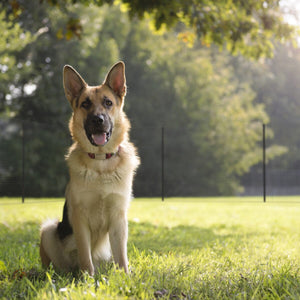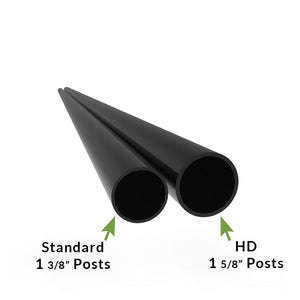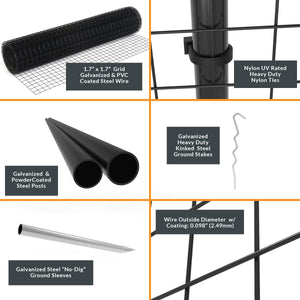 Freestanding DIY Dog Fence System
The Dog Proofer Free-Standing Fence system is a durable and cost effective way to safely contain your dog! Dog Proofer's DIY Dog Fence is the most versatile system on the market! It can be easily installed nearly anywhere to create a safe, strong, and low visibility dog-proof barrier. With height options ranging from 4.5 to 7 feet tall, and using chew and impact proof 14 gauge welded wire, the Dog Proofer system is the premium humane and effective way to give your dog a safe, long-lasting, outdoor play area!
+ Expand Product Description
Description

Kit Sizing

Installation

Sample Layouts
Frequently Purchased Together
Great fence
I installed 200' of fence with 3 gates. Only problem I found was I'm 58 and way out of shape to swing a sledge hammer. So it took me longer than I thought to install the sleeves. I did purchase a 12 lb dead blow that made things a lot easier. Once I installed all the post and built and installed the gates putting the fence up was really easy and I did it all myself!
I really recommend this system you won't regret it!
Very pleased
The easiest installation I have ever done. Great quality and a great price.
Small Dog Fence
It was easy to construct. They were very responsive to any questions I had. Great customer service. I bought the 4.5 foot fence for small dogs. Such a relief to let them out frequently without getting their leashes all wrapped around my bushes.
A happy golden retriever
Gone are the long walks, the dog content in his yard. One can hardly see the fence from the yard. The toughest part of the installation was pounding the round cylinders in the ground. As there are many rocks in the soil.
Freestanding DIY Dog Fence System